Introduction
This initial chapter in the Leadership Manual effectively establishes the framework within which a recreational dive leader functions.
Of course, in order for one to reach this point as a leadership candidate, an individual already will have been actively involved in recreational diving for some period of time. Undoubtedly the candidate has accumulated an impressive assortment of c-cards, and the candidate's log book will attest to significant experience in real world diving activities.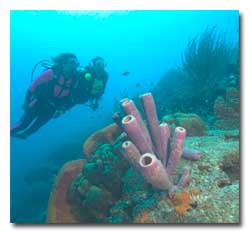 Yes, in order to qualify for this leadership course, it is expected that an individual already is an accomplished diver. Based upon all of that prior training and experience, a leadership candidate might truly believe that he or she already has
a pretty good grasp of what recreational diving is all about.
It is important for the leadership candidate to recognize, however, that everything learned about diving up to this point has likely been from a diver's perspective; now is the time to re-focus upon diving from the perspective of a recreational dive leader.
As noted, the information in this chapter establishes the framework. It starts with an overview of recreational diving. It then introduces the reader to various issues related to the professional side of recreational diving that have existed all along, but may have been previously overlooked or unrecognized by the candidate. In addition, and perhaps most importantly, it helps to define appropriate expectations.
https://www.tdisdi.com/wp-content/uploads/2019/07/header-web-live.png
0
0
tdisdiHQ
https://www.tdisdi.com/wp-content/uploads/2019/07/header-web-live.png
tdisdiHQ
2013-12-16 11:00:41
2014-02-17 16:08:06
The Recreational Dive Leader