Women Divers Hall of Fame Scholarships
Dive into Opportunity: Scholarships for Women Divers
Application Deadline – Nov. 15, 2023
Are you captivated by the mysteries of the deep blue? Do you dream of exploring the intricate ecosystems of the ocean or capturing its beauty through a camera lens? Are you passionate about marine conservation and dream of a career protecting our planet's most vital resource? If the answer is yes, then you're not alone, and there's good news – there's an ocean of opportunity awaiting you. Apply for the WDHOF scholarships now!
The Ocean's Many Facets
The underwater world is vast and filled with endless possibilities for exploration. From marine biology and ecology to underwater photography, dive training, and marine conservation, there's a niche for every enthusiast. However, diving into these fields can often be financially challenging, especially for aspiring female divers. This is where organizations like the Women Divers Hall of Fame (WDHOF) come into play.
Empowering Women in Diving
WDHOF was founded in 1999 with a noble mission – to recognize and honor the invaluable contributions of women pioneers, leaders, and innovators in various diving fields. It also aims to promote career opportunities for women in the diving community worldwide. Through this organization, the diving industry acknowledges and celebrates women who have reached remarkable milestones in numerous aspects of diving.
While WDHOF has honored many exceptional women divers over the years, they recognized that there were numerous other worthy candidates whose contributions remained unrecognized. These women have significantly impacted diverse fields such as marine and freshwater conservation, marine biology, underwater archaeology, dive education and training, photography, and many more.
To ensure that these women also receive the recognition they deserve, WDHOF developed a process through which new members could be nominated and inducted annually into the Hall of Fame. This initiative extends the opportunity to women who are dedicated to advancing their careers in diving, allowing them to dive deeper into their chosen fields.
Sponsored Training Grants: A Helping Hand
As an inspiring beacon of support, SDI, TDI, and PFI have joined hands with WDHOF to sponsor training grants. These grants provide much-needed financial assistance to individuals who are passionate about diving and its various facets. Whether your heart lies in marine sciences, underwater photography, marine conservation, or any other aspect of diving, these grants can be the key to pursuing your dreams.
SDI, TDI, and PFI's commitment to supporting women in diving aligns perfectly with WDHOF's mission.
Diving is not just a sport; it's a gateway to a world of possibilities. These training grants help divers from all walks of life explore their potential, deepen their skills, and contribute to preserving our underwater world. The grants allow divers to further their education in marine biology, hone their underwater photography skills, and learn how to protect and conserve our marine ecosystems.
Imagine the chance to transform your passion into a meaningful career or to dive deeper into your fascination with marine life. These grants open doors for learning, growth, and making a real impact on the health and future of our oceans.
Seize Your Underwater Destiny
If you're a marine science enthusiast, an aspiring underwater photographer, a dedicated conservationist, or simply someone who feels the call of the deep blue, these opportunities are your ticket to diving deeper into your passion. 
The oceans have always been a source of wonder and inspiration. They cover over 70% of our planet and play a critical role in regulating climate and supporting biodiversity. What better way to give back to the ocean than by becoming a part of the diverse community of women divers who are actively involved in its study, preservation, and exploration?
This is a call to action for all those with a love for the oceans. Dive into these incredible opportunities, explore, and make a difference in the world beneath the waves. It's time to unlock your underwater destiny and be a part of a community of passionate and dedicated women divers who are committed to the future of our oceans.
If you're a woman who's passionate about diving and eager to take your love for the oceans to the next level, seize these opportunities and embark on your underwater journey. Whether you're fascinated by marine science, photography, training, or conservation, there's a scholarship or grant waiting for you.
So, apply now for these life-changing scholarships, dive into your dreams, and become part of a community that's working tirelessly to understand, protect, and celebrate the ocean's incredible beauty and significance. The seas are calling, and it's time to answer. Apply now.
Ellen Cuylaerts
https://www.tdisdi.com/wp-content/uploads/2023/10/SDI_NortheastBlog.jpg
628
1200
Rachel Pryke
https://www.tdisdi.com/wp-content/uploads/2021/10/header-web-live.png
Rachel Pryke
2023-11-07 19:06:32
2023-11-07 19:06:32
Should You Fear Diving the Northeast?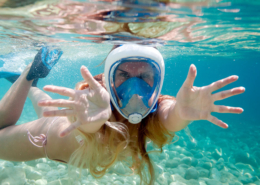 https://www.tdisdi.com/wp-content/uploads/2023/09/full-face-snorkel-mask.jpg
628
1200
William Drumm
https://www.tdisdi.com/wp-content/uploads/2021/10/header-web-live.png
William Drumm
2023-09-11 17:18:50
2023-09-13 17:59:14
Can You Use a Full-face Snorkel Mask for an SDI Snorkeler Course?
https://www.tdisdi.com/wp-content/uploads/2023/08/SDI-Scuba-Skills.jpg
628
1200
William Drumm
https://www.tdisdi.com/wp-content/uploads/2021/10/header-web-live.png
William Drumm
2023-08-05 21:40:59
2023-08-08 05:56:03
Introducing SDI's Open Water Scuba Diver Skills Video Series
https://www.tdisdi.com/wp-content/uploads/2023/07/diving-with-tuna-fish.jpg
628
1200
William Drumm
https://www.tdisdi.com/wp-content/uploads/2021/10/header-web-live.png
William Drumm
2023-07-12 16:17:37
2023-07-12 16:17:37
The Awe Factor in Scuba Diving