Jak zamontować karabińczyk do sprzętu nurkowego
by Dillon Waters / Przetłumaczone przez Wojciech Nowak
Karabińczyki używane są na różne sposoby w technicznej konfiguracji sprzętowej. Ich montaż do sprzętu nurkowego to coś, co większość nurków musi od czasu do czasu wykonać. Nieważne, czy właśnie zakupiłeś nowy zestaw automatów oddechowych, w których potrzebujesz karabińczyka przy drugim stopniu głównego automatu i manometrze, czy zmieniasz stary karabińczyk na latarce, musisz wiedzieć jak zamontować nowy karabińczyk poprawnie.
Montując karabińczyk do swojego sprzętu nurkowego, musisz mieć pewność, że będzie on przymocowany wystarczająco mocno, by uniknąć przypadkowego zerwania, ale jednocześnie w taki sposób, aby dało się go łatwo odciąć lub zdemontować w przypadku zaplątania się. Z tych właśnie powodów większość decyduje się na przyczepienie karabińczyka za pomocą splecionej nylonowej linki. Taka linka jest łatwo dostępna, tania, wystarczająco wytrzymała, a także może być łatwo przecięta, jeśli zajdzie taka potrzeba.
Poniżej znajdziesz instrukcję krok po kroku, jak przyczepić karabińczyk do Twojego sprzętu nurkowego z wykorzystaniem nylonowej linki.
Co będziesz potrzebować?
70 cm nylonowej linki (linka jaskiniowa, tonąca)
Karabińczyk
Element, który będziesz przyczepiać
Nożyczki
Zapalniczka
Pamiętaj, aby przywiązać karabińczyk na tyle ciasno, by zminimalizować jego ruch. Na przykład, montując karabińczyk do węża możesz zacisnąć węzeł tak mocno, by postawić karabińczyk na sztorc. Ułatwi Ci to chwytanie i zaczepianie go o D-ring.
Jak bezpiecznie zamontować karabińczyk.
Zacznij od przewiązania nylonowego sznurka dookoła węża, przez oczko karabińczyka trzy razy, tak jak widzisz to poniżej.
Następnie odpowiednio zaciśnij linkę, aby zostawić pożądany dystans pomiędzy karabińczykiem, a elementem, do którego go montujesz.
W kolejnym kroku zawiąż supeł w taki sposób, aby blokował karabińczyk. Zaciągnij go mocno i przełóż oba końce sznurka do tyłu, między karabińczykiem, a wężem.
Teraz obróć cały sprzęt tak, abyś patrzył na niego od drugiej strony. Zawiąż supeł na tyle ciasno, aby dopasować linkę biegnącą między karabińczykiem, a wężem. Następnie zawiąż węzeł płaski odwrotnie do pierwszego supła i zaciśnij bardzo mocno.
Aby dokończyć węzeł, wyrównaj oba końce linki, zostawiając około 0,5 cm. Przypal końce linki i użyj dołu zapalniczki, by spłaszczyć przypalone końce. Zabezpieczy to sznurek przed przeciąganiem przez węzeł. Innym rozwiązaniem byłoby skroplenie węzła klejem typu Kropelka.
Gdy mamy zawiązany węzeł musimy go sprawdzić i przetestować. Pociągnij za niego i poobracaj nim, patrząc czy się nie poluźnił w danym miejscu. Nie chcesz, by karabińczyk odpadł od ważnych elementów sprzętu, więc jeśli cokolwiek nie wygląda satysfakcjonująco utnij węzeł i zacznij od nowa.
Karabińczyki w nurkowaniu używane są na wiele sposobów. Prędzej czy póżniej większość nurków będzie potrzebować zamontować karabińczyk na którymś elemencie swojego sprzętu nurkowego. Dzięki informacjom zawartym w tym artykule będziesz miał pewność, że wykonasz montaż karabińczyka w pełni poprawnie.
https://www.tdisdi.com/wp-content/uploads/2015/06/Refresher-Courses-1.png
628
1200
jamescouncill
https://www.tdisdi.com/wp-content/uploads/2019/07/header-web-live.png
jamescouncill
2021-02-09 09:41:33
2021-02-10 07:21:07
Girls Pee, Too
https://www.tdisdi.com/wp-content/uploads/2015/05/condom-catheter.jpg
554
960
jamescouncill
https://www.tdisdi.com/wp-content/uploads/2019/07/header-web-live.png
jamescouncill
2021-01-13 11:13:40
2021-01-14 09:59:33
The P-Valve Struggle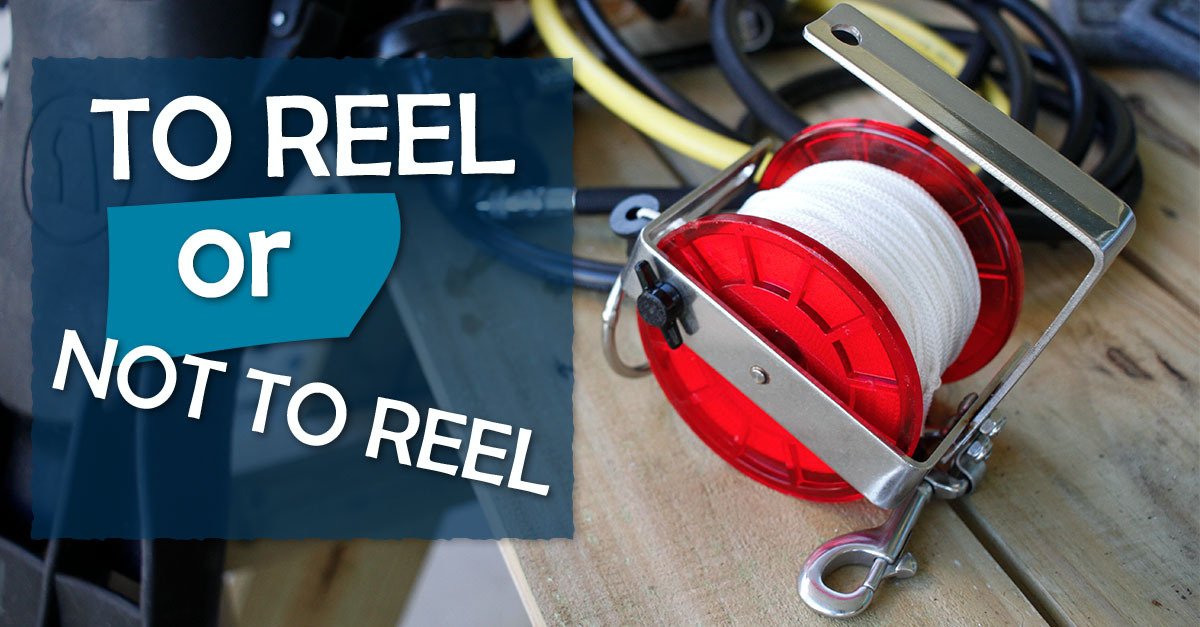 https://www.tdisdi.com/wp-content/uploads/2021/01/To-Reel-or-not-to-Reel_FB.jpg
627
1200
Brittany Bozik
https://www.tdisdi.com/wp-content/uploads/2019/07/header-web-live.png
Brittany Bozik
2021-01-12 13:04:47
2021-01-14 12:08:22
To Reel or Not to Reel